Construction of residential, business and industrial facilities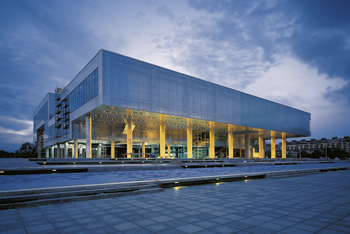 Tehnika d.d. is recognized on both the Croatian and the world market  as a high-quality contractor for construction of facilities of all kinds and purposes; and especially for building construction – starting from construction of the most demanding industrial facilities, all the way to capital cultural facilities, schools, kindergartens, residential buildings and other facilities with business, commercial, public and other purposes.
We offer to our investors and clients a complete service, incorporating design and realisation of projects; wherein our rich tradition, our employees' experience, professional competence, business ethics and focus on long term business relationships enable us to easily adjust to individual requirements of our investors and clients, and to complete the facility well and on time, to the satisfaction of our investors and clients.