Dukat fresh milk 1,5 % milk fat and 3,2 % milk fat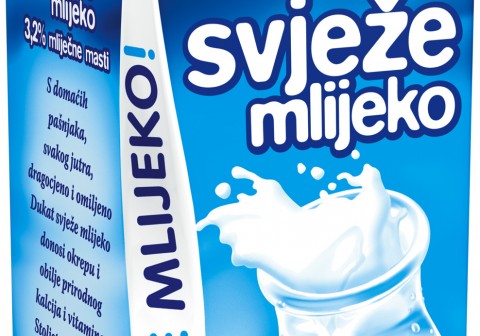 Dukat fresh milk is characterized by a rich and unique flavour, which reveals all its freshness. As a natural source of calcium, necessary to build and strengthen bones, it ensure your daily ration of health in only three cups. Dukat fresh milk, with 3.2% of milk fat, can be found in the 1 litre cardboard packaging with a stopper, recognizable for its sleek elo-curve, and in 1 l and 1.5 l plastic bottles.
Thanks to the superior quality and local origin, Dukat fresh milk was awarded the prestigious "Croatian Quality" label.
www.dukat.hr/hr/proizvodi/dukat/mlijeka/svjeze-mlijeko
dukat-info@dukat.hr
0800 277 277