Caprodur – hard cheese made from goat milk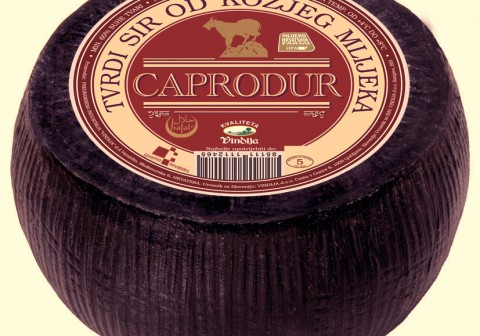 Caprodur, a hard cheese made from goat's milk, was the winner of gold medal for eight consecutive years 2007 to 2014, the award given by the DLG, a European umbrella association of agriculture and gold and silver medals at the World Cheese Awards in London in 2004 and 2006. Its name derives from the Latin words capra, meaning goat, and dur, meaning hard.
The distinctive taste of this delicacy enriches various dishes such as delicious sandwiches, salads or dishes that include dark meat.
The result of exceptional quality is the world's gold medal along with the symbol "Quality Vindija"! The taste of Croatian cheese is without competition in the world but also pride and the greatest recognition for the effort and knowledge of Vindija's cheese producers.