Aurelia – corn concentrate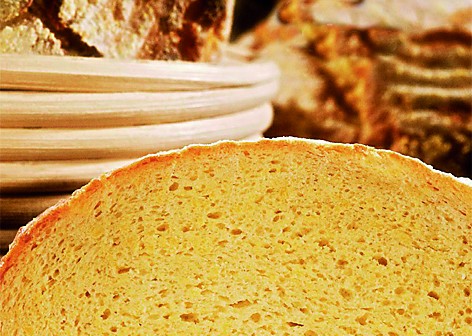 Aurelia, corn concentrate for use in bakery and confectionery industry, is an innovative product that enables that the centuries-old tradition of baking corn bread in Croatia continued in modern industrial conditions and has created the possibility of much wider application of corn in human nutrition.
The product was developed in collaboration with Food Technology and Biotechnology in Zagreb and the Company Nase klasje Ltd. The entire development took place under two programs of the Ministry of Science.
The product is entirely produced by domestic sorts created by patient work of selectors in Slavonia for many years, where corn is grown for centuries.
Innovativeness of products has been quickly recognized in the market. Today this product is used in about ten countries from Greece to Germany.
The standards that are applied in the production are the ISO 9001: 2000 and HACCP, a product is a bearer of certificate of Halal and Kosher, and does not contain GMO.