Aquaviva – drinking water in bottles 18,9l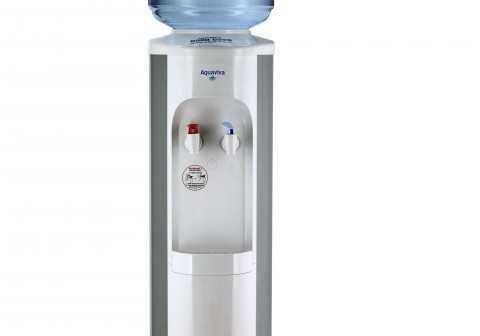 Aquaviva water is perfectly balanced with an optimal amount of mineral salts of calcium and magnesium; it is soft, light and crystal clear. In the production process we are the only one in Croatia using the most advanced reverse osmosis system. Reverse osmosis is a natural process with water passing through fine membranes in which all the lime, salt, bacteria and scale deposits are trapped. With this production method we get technically "the most correct" drinking water on the market with a minimal amount of scale. This reduces the need for frequent sanitation of water machines which is an advantage in comparison to other drinkable water.
Due to the mentioned process of purification and systematic technological surveillance of eliminating the unwanted substances from our water (substances which are present in most of the water) with Aquaviva you get perfectly clean water and perfect taste – every time! In accordance with European standards of quality the stability of the chemical composition and microbiological purity are guaranteed.
Production system was developed and certified according to HACCP and ISO 9001: 2008, and we are proud owners of the "Croatian Quality" label.
Also, we offer the most modern water machines, awarded with NSF certificates which keep cold water close at hand but also enable preparing hot drinks. The packaging we use comes from a trusted supplier, and the quality and health safety are indispensable.
Many years of experience in business and production, as well as numerous awards and certificates are the guarantee of Aquaviva's quality.