Goldsmith Križek Ltd.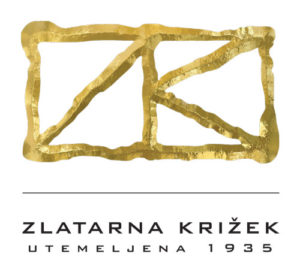 Goldsmith Križek Ltd.
01/8897-030
01/8897-030
Goldsmith Križek was founded in 1935 as a family craft. Since then, several generations of Križek family have shaped noble metals with their own hardworking hands to make recognizable gold and silver jewelry.
Today, Goldsmith Križek Ltd. is held by two brothers, Viktor and Vlado, but the forth family generation, Koraljka, Žarka and Željko Križek, show their creativity and knowledge more and more each day. Goldsmith Križek is one of the leading goldsmith crafts in Croatia.
Originality of Godsmith Križek is reflected in quality, design and the use of precious gemstones in making jewelry. Goldsmith Križek's most famous products are three collections of jewelry which were granted by the "Croatian Creation" label: Morčić Collection, Dubrovnik Jewelry Collection and Slavonian jewelry.