Linguapax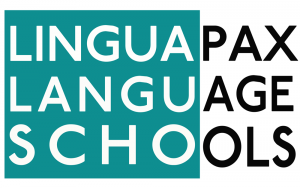 Linguapax
032/334-540
032/363-350
Linguapax is the name of a foreign language school which started operation in 1996. The school has two language centres located in Vinkovci and Vukovar, Vukovar-Syrmia County. The school mission is to develop and promote quality in the area of language services. Also, Linguapax promotes ethnic, religious, and cultural tolerance in accordance with the values promoted by UNESCO Linguapax project, based in Catalonia.
We have developed a complete language training covering English, German, French and Italian for all age groups leading our learners all the way from beginner courses up to C2 levels, as well as preparatory courses for international certificates and foreign language study. Our method of teaching English guarantees results: over 90 % of young learners achieve full linguistic autonomy in speaking, reading, writing and listening skills after four years. Learners with a high knowledge level undergo preparations for taking the Cambridge B2, C1, and C2 level tests. Linguapax is a long-standing British Council partner-centre, achieving the Gold partner status based on the number of annual candidates. The school was one of the first to introduce standardised level and language competences created by the Council of Europe, thanks to the school's membership in the Foreign Language School Association Prima and the Croatian Association for Foreign Languages. Linguagax owes the quality and popularity of its foreign language courses to its team of professionals, innovative syllabi and dedication to quality.
The demanding procedure of the EAQUALS accreditation board for quality language service was met in 2014. The goals of Linguapax is to be recognized as a centre of excellence for lifelong foreign language learning, by which local community is offered an opportunity to acquire language skills at a level typical of far better developped environment, aiming to support the personal and professional development of our learners.