Hellea Ltd.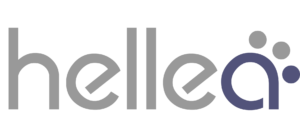 Hellea Ltd.
01/3392-812
01/3392-812
Helleu Ltd. for trade, services and real estate consulting was founded in 1992. Its primary activity was extended to the segment of agriculture, and in the last five years has been devoted to breeding high-bush blueberries.
Guided by the vision of a healthy lifestyle and proper nutrition, the company has on its own land near Zagreb started a plantation area of 3.5 hectares and planted 3,800 shrubs of different varieties of high-bush blueberries. After very positive experiences in 2005, it created a nursery with a capacity of at least 20,000 seedlings at a time.
In recent years, development of awareness about the beneficial effect of blueberries on the immune system has been evident, but not followed by adequate supply of high-quality local products. Hellea Ltd. has combined its expert knowledge with the benefits of local production to meet the most demanding criteria.
In an attempt to close the production circle, in addition to its production of new seedlings, plantation activities and growing of consumer blueberries that are ranked high in the market due to their high-quality nutritional and medicinal properties, the company also has a vacuum dryer for processing fresh blueberries and other fruits and vegetables suitable for drying.
Recognizing the importance of the application of international standards in the primary food sector, the company is a holder of Global GAP Certificate, which was established as a guarantee of good agricultural practice. Global GAP certification guarantees that the product is safe for consumption, produced under controlled conditions and that special attention was paid to environmental protection in the production process.