MIR Rehabilitation Centre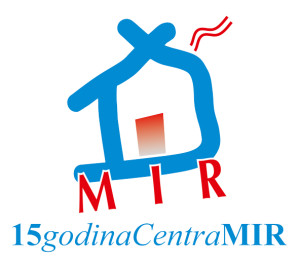 MIR Rehabilitation Centre
021/798-380
021/798-383
The MIR Rehabilitation Centre, Rudine, Kaštel Novi, is a public social welfare institution established by the Republic of Croatia, and the founder's rights are exercised by the Ministry of Social Policy and the Youth. MIR provides accommodation and rehabilitation treatment for persons (children, young persons and adults) with intellectual disabilities (mental retardation) and associated impairments. Following the contemporary professional methods, with extremely good technical conditions and staff (special education teachers, speech therapist, psychologist, social worker, physical therapist, nurses, educators with university qualification etc.), various habilitation and rehabilitation programs, training for independent life and self-care, this population of persons with special needs are provided the services of professional assistance and support for the inclusion in regular social environment.
MIR is a methodological centre for children with development difficulties. The Centre has quality management certificate according to DIN EN ISO 9001: of 2009. It has received numerous awards: the European Entente Florale awards for humane work to the benefit of the handicapped; group awards of the City of Kaštela in 2002 for outstanding contribution to social life in Kaštela; Golden Charter of the Croatian Television in 2003 for the noble and humane relationship between man and the environment etc.
The MIR Rehabilitation Centre was born out of the wartime agony of the Institute in Vrlika while it was exiled in Split, during the Independence War, when a group of European humanitarian aid workers collected a donation of about 3 million German marks, and then in coordination with the Ministry of Labour and Social Welfare and led by Dr. Lucija Čikeš built the residential facilities of the MIR Centre in Rudine, Kaštel Novi.
The MIR Rehabilitation Centre came into existence through a status change following the division of the Vrlika Institute, and it has been operating as an independent legal entity since 1 July 1997.