Bilaja Ltd.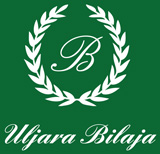 Bilaja Ltd.
021/890-719
021/889-313/336
Trade Bilaja began working in 2003. The principal activity of the trade was exclusively olive processing. Within the said trade, the largest and most modern oil refinery in the Republic of Croatia with the capacity of 4 tones/hour was opened in the municipality of Marina (County of Split and Dalmatia). Considering that the municipality of Marina was and still is a municipality with the largest number of olives in Croatia, the goal of the trade Bilaja was to advance the manufacture of olive oil in this region. By modern technology and rapid service, they provide high quality olive oil. Since the very beginnings, Bilaja has been running its business operations according to standards of the European Union and each year, it advances its business and professional staff. The trade employs three permanent employees and even up to ten during the season of processing. In 2007, the activity of the trade extended to purchase of extra-virgin olive oil and the same year, the product Benedicta Terra Dalmatia was created. Since 2011, the trade began making immediate payments for purchase of olive oil which makes them the only business in this branch who runs its business with their olive growers in such a way. To its subcontractors, trade Bilaja offers numerous other services, such as supply of products according to factory prices. The trade owns numerous seedlings and olive groves, exclusively from round log species. The trade is in favour of producing sorts oil which could be compared with the best world sort oils.
In 2013, the company and trade merged into Bilaja Ltd.
During its existence, Bilaja has participated in all larger Croatian and international fairs and conferences and is a great promoter of Croatia and Croatian olive oil.