Services of physical archiving and digitalization of documents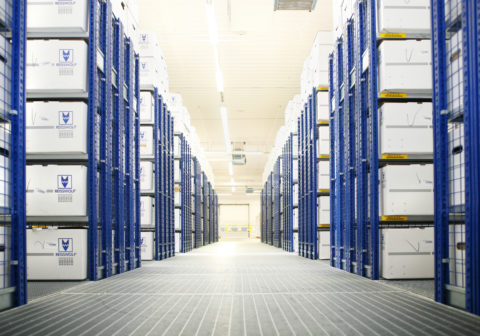 Since we are aware how important is to be quick and efficiently, we have combined three types of services:
• Physical archiving,
• Confidential destruction and
• Digitalization of data
into one integrated system, offering everything necessary for advance document management, thereby saving space, time and your money. In this way, our services are covering the whole document lifecycle: from the moment document is created, till the document destroy moment. REISWOLF services are in line with all legal requirements, respecting aspects of economic efficiency, environmental protection and above all the aspect of security.
REISSWOLF safety standards include regular staff training, ongoing monitoring processes, as well as internal and external audit. As a result, your records will be absolutely secure if you decide for REISSWOLF services.