Trenton Smoked Salmon Pate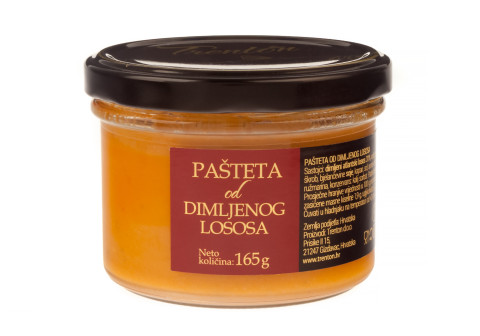 Trenton Smoked Salmon Pate is made of smoked salmon fillet seasoned with traditional Dalmatian spices. This top quality product is very rich in Omega-3 fatty acids.
It is very popular in modern society, since it is often served as an appetizer, with fresh bread only, on a piece of cracker or as a canapé ingredient. Its durability is accomplished through the process of pasteurization, which preserves nutritional value of the ingredients.
This product is also easily applicable to fast food lifestyle since it is ready-made meal and it doesn't require further preparation.
On the market, Trenton Smoked Salmon Pate can be found in 190 g, 165 g and 270 g jars.