Paprenjak – traditional Croatian biscuit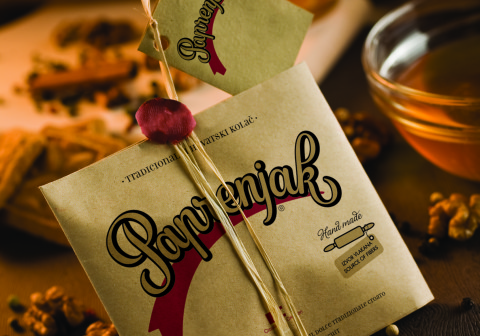 This aromatic biscuit, was made during the Renaissance, it is specific because of its rectangular shape and relief with folklore motives. Paprenjaci conquer with fineness it is almost filigree work. For anyone should be hard pressed to mold the dough, circumcise, bake. The biscuit was suppressed by the time and threatened it oblivion! Creativity, sense of well, business, transformed the fragile biscuit into an edible souvenir Paprenjak – traditional Croatian biscuit.
Modernized by modern design and simple ecological packaging, the product is copyrighted, and its producers are holders of the rights to the patent. The author Sanja Opačak was awarded for her work with awards "Croatian souvenir" of Croatian Tourist Board and "Crystal Bell" of Croatian Advertising Association.