Knitwear product line for men and women "Pounje" and ladies' product line "Blue Flower"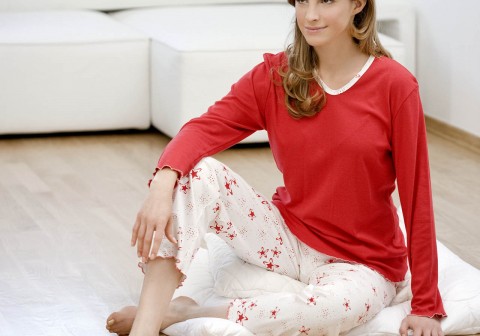 The "Pounje" fashion brand is comprised of two lines, Pounje Woman and Pounje Man
Pounje Woman is branching into four commercial product lines: Premium, Classic, modern and Lifestyle.
The Premium, Classic and Modern lines are nightwear and daywear products, including two-piece garments, pajamas, nightgowns,  robes, babydolls etc. All items are made of soft high-quality materials. They have modern and functional designs for ladies in all age groups.
Pounje Woman – Lifestyle is a product line of women's T-shirts characterized by elegant and functional design. The shirts, made of high-quality materials, in warm colours and embroided with fine details, are fashionable for any occasion.
Pounje Man offers pajamas, robes and two-piece garments for men. The products refined with modern colour choice, are made of quality materials guaranteeing comfortable wear.
Pounje Man –Lifestyle is a product line of men's T-shirts of modern and funtional design that achieve a sense of free movement. It is a must have fashion item worn on all occasions, frequently paired with jeans.
Fashion brand "Blue Flower" is a product line of ladies' night and daywear lingerie, made of silk and viscose. Soft colours are complementing the romantic design with a touch of elegance  added by the carefully selected finest lace. Women of refined taste are choosing this product.