ICE BIS – Business Information Solutions Version 4.5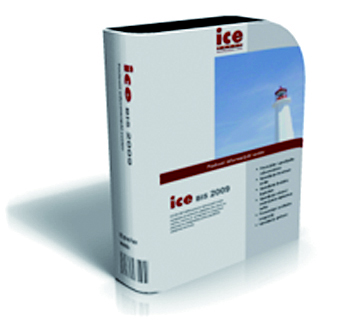 On the basis of the earlier versions of the program, during year-long development, exploring and conducting innovations by the employees of ICE, by getting continuous approval from existing users, the ICE Business Information Solutions have been developed – the modular package of the following business solutions:
ICE BIS – Business Accounting System – Encompasses financial and managerial accounting, managing company's assets, managing goods and material courses of the company and reporting system and it is supplemented by vertical industrial solutions – production.
ICE HCM – Human Capital Management – It is an integrated system of staff records and salary calculations. It enables the recording of staffing data of employees in accordance with legal conditions backed-up by a rich reporting system.
ICE KIS – Utility Services Information System – Solution for utility services intended for following the administrative procedure, revenues from production-service and bookkeeping-financial activities of local self-government units and public utility companies.
ICE MARINA – System for managing nautical marinas – Managing vessels at the marina, admission and control of vessels' movements, registration of guests, keeping records of and lease of vessels and calculations of various services as well as chartering. Open, simple and reliable solution based on year-long work and developments in nautical tourism.
ICE AGRO – System for production monitoring – Monitoring of production in agricultural and food processing industry. It enables keeping records, planning, processing and realization of work orders. ICE AGRO is a module which encompasses monitoring of production of milk and dairy products, wine, olive oil, bakery products and pastries and control of incubators, fattening of animals, slaughterhouses, production of meat and sea fish catching and processing.