Holcim Inducal® different aggregate size fractions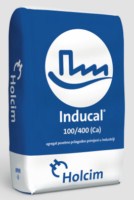 Holcim Inducal® agreggate is specifically fitted for usage in industry. It is used as filler or functional additive in industrial process, whereby the characteristics of the raw material as well as Holcim's continuous control ensure standardized quality.
It finds its application in various branches of industry: production of glass, glue industry, colour and varnish manufacturing, production of glass wool, ceramics, construction chemicals, cosmetics, paper and plastics, floor coverings and similar.
Varios size fractions enable a high quality level for the buyers fitted to specific